Photo Album 2
Halau Members enjoy performing,
Fundraising, and Festivities.
@ Holy Spirit Parish, San Diego 2005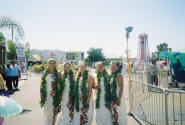 ---
Na Lei 'O Liana visits the Big Island & the
Merrie Monarch Festival 2005. And, stops in 'Oahu
for a visit.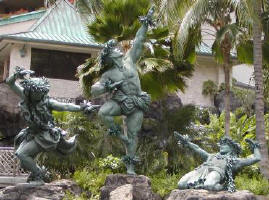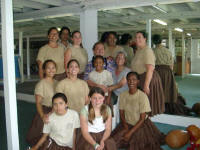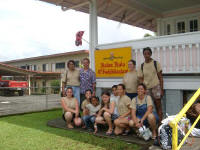 Hula Workshop with Ray Fonseca & Nahoku Gaspang of Hilo, Hi.
Mahalo, Uncle Ray & Auntie Nahoku.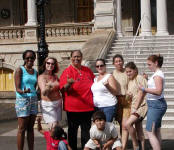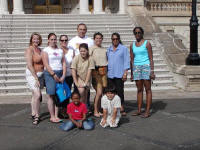 Hula Workshop & Halau Picnic, with Harmony Brighter of 'Oahu, Hi.
Mahalo, Auntie Harmony & Halau Ka Ua Lililehua.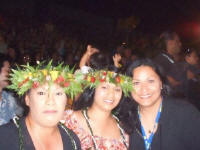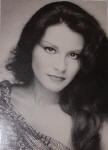 Mahalo to former Miss Hawai'i & Model, Desiree Cruz.
For your hospitality, flowers, food, & guest room.
You are the ultimate hostess. Thank you so much,
for your kindness & generosity. We Love You!
Formerly of 'Oahu, Now resides in Hilo. Hi.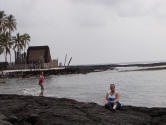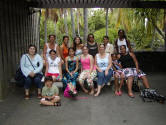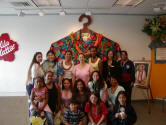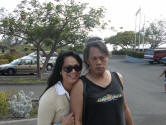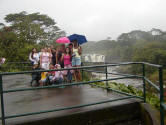 Just a few of our stops at points of interest. Akaka Falls, Boiling Pot, Place of Refuge
Hilo Hattie & much more than we could possibly post on this website. We took
hundreds of beautiful photos of the Big Island, & 'Oahu. We wanted to share a
few with our website visitors. The Merrie Monarch Festival 2005, was
fabulous. We enjoyed ourselves very much.
---
Na Lei 'O Liana attends "E Pili Kakou."
In Sacramento, CA. September 2004.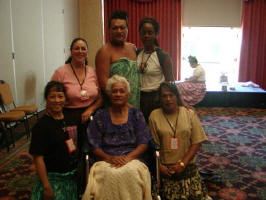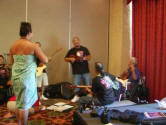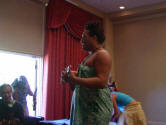 E Pili Kakou 2004 workshop included many of Hawaii's Treasured
Kumu Hula & Artists. (Above photos) with "Hawaiian
living legend" Kapeka Chandler. Kumu Hula Pa'ulaonalani Chandler
of Wainiha, Kauai. A memorable experience!
Available for Shows - Parties - Events - Luau's!
Contact Us: Ph # (619) 501-4022

<< Home | About |'Olelo | Video | Events >>
© 2003 Halau Hula Na Lei 'O Liana. All rights reserved