E Komo Mai - Welcome!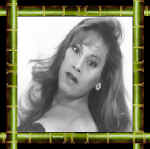 Halau Hula Na Lei 'O Liana, Under the direction of Auntie Liana Iona. As know to her haumana (students). Is a San Diego, California. Based hula halau. Liana, A Kanaka Maoli (Hawaiian Native). Now residing in Southern California, teaching the ancient & modern hula. Hula kahiko & Hula auana, To Hawaiians abroad & Hawaiians-at-heart = anyonone with adesire to learn this beautiful & graceful form of Hawaii's well known dance. The hula! For the Hawaiian natives this is more then just a form of dance, It's the heart of Hawaii's people. A lifestyle cherished by it's people & culture. Liana has made it her passion, To pass this well know form of dance to all who are willing to dedicate time & effort to learning & performing the beautiful Hawaiian hula. Perpetuating the islands culture of hula* Mele* & 'olelo, And keeping the "Aloha Spirit" Alive! Aloha mai - COME, Experience the Aloha spirit here in sunny San Diego. We welcome you to be a part of our extended 'ohana (family).
**Site is Currently being Consructed**
Liana has 30 years of experience with hula, Mele, & entertaining. It brings her great joy to see her haumana (students) accomplish their goals to become beautiful hula dancers. And, One day decide to pass on their knowledge to another generation of hula admirers. To pass on their ALOHA! & MANA'O. (Heart & knowledge/beliefs). Look to the source, for hula. Each Kumu/teacher-master, Brings their own style to hula. So like in life, Diversity is key to ones knowledge. An open heart will always be filled! Never close your hearts door to the world of love, acception & the willing to learn the diffrence between people & their cultures. Aloha mai-Come, experience the traditon of paradise. The Hawaiian hula.
**Available for Shows-Parties-Events-Luau's**
Let us help you make your next event, A memorable one!
ALOHA!
**Classes Every Saturday & Sunday**
*Po'aona = Saturday* *Lapule = Sunday*
**9:00 am - 1:00 pm**
at East Balboa Park, Morley Field
[ Beginners / Intermediate - Girls / Ladies 5yrs & Older ]
Find Us Here >>
" Ladies of Halau Na Lei 'O Liana"
Contact Liana Iona..... Ph # (619) 501-4022
About | Gallery | Video | 'Olelo | Find Us >>